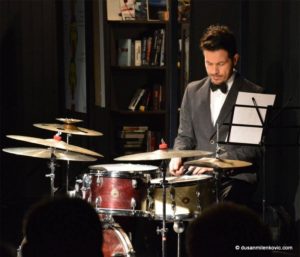 Welcome to my web page and the promotion of my new book.
Click around and enjoy.
"The Magnificent 7" was featured in some of the best Drum Magazines around the globe:
"Modern Drummer Magazine"
DRUMMER MAGAZINE UK
Canadian "Drums Etc" (Dec. 2013)
Italian "DrumSet Magazine" (Jan. 2014 issue)
US "Jazz Drummers Resource"
US "ICON Magazine"
Swiss "Jazz Drummer World"
also was among the 2 top tuition picks by the legendary Stanton Moore.